DIGITALIZATION IN THE VIETNAMESE WOOD INDUSTRY 2023
ILO-SIPPO roundtable conference, 29/11/2022, Central Palace Hotel, D1 HCMC
Present: Embassy of Switzerland in Vietnam, ILO, SIPPO, VIFOREST, HAWA, GCC Consultancy, BIFA, FPA, DOWA
Author: Nhi Phan Thi Y
In these difficult economic times where furniture orders are on a downward spiral and furniture demand is low, the need for the right investment strategy becomes essential. This especially applies for the investment in digitalization processes to improve internal processes and to transform these difficult times into a unique opportunity to prepare for more productive moments during economic recovery.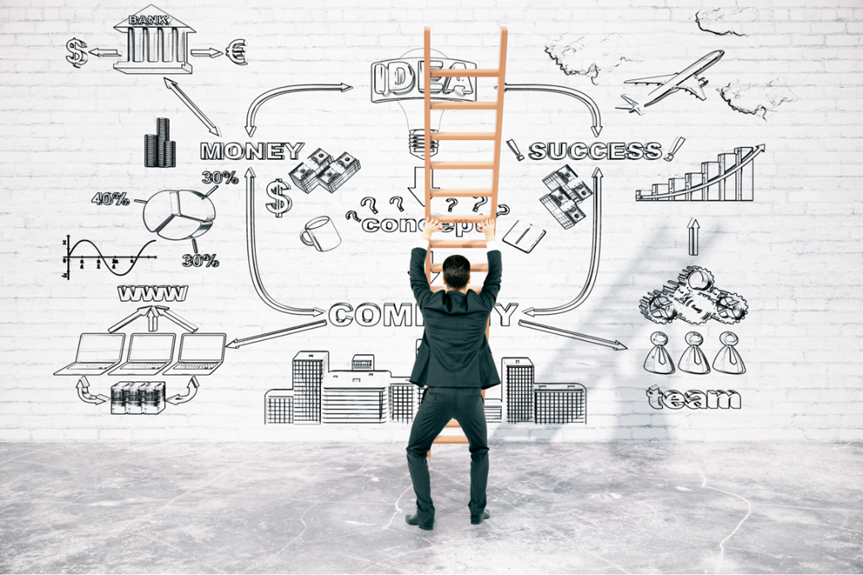 Understanding that need in the current context, ILO (International Labor Organization) Productivity Ecosystems for Decent Work Programme together with SIPPO (Swiss Import Promotion Programme ) held the Strategic Woodworking Sector Roundtable Discussion Event to discuss the possibilities how business support organizations can assist wood businesses with the advice of the experts presenting at the event.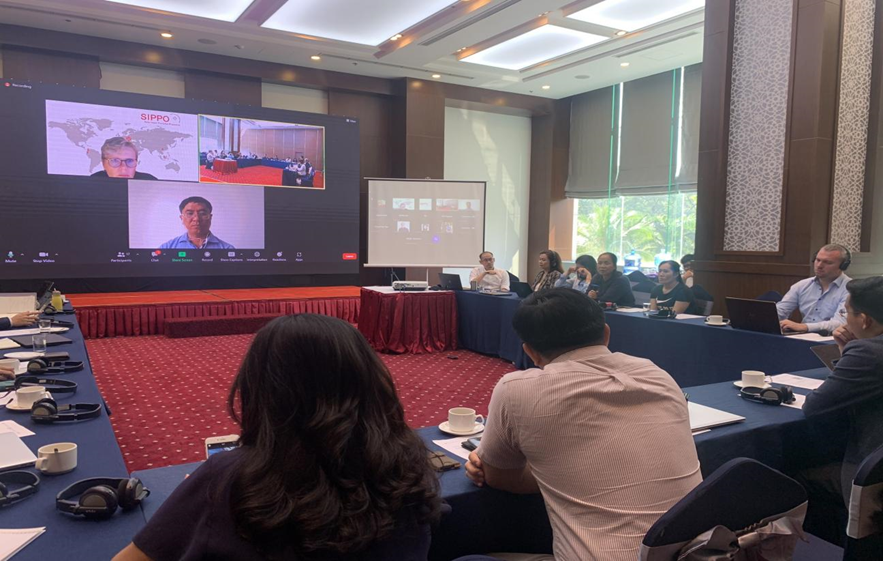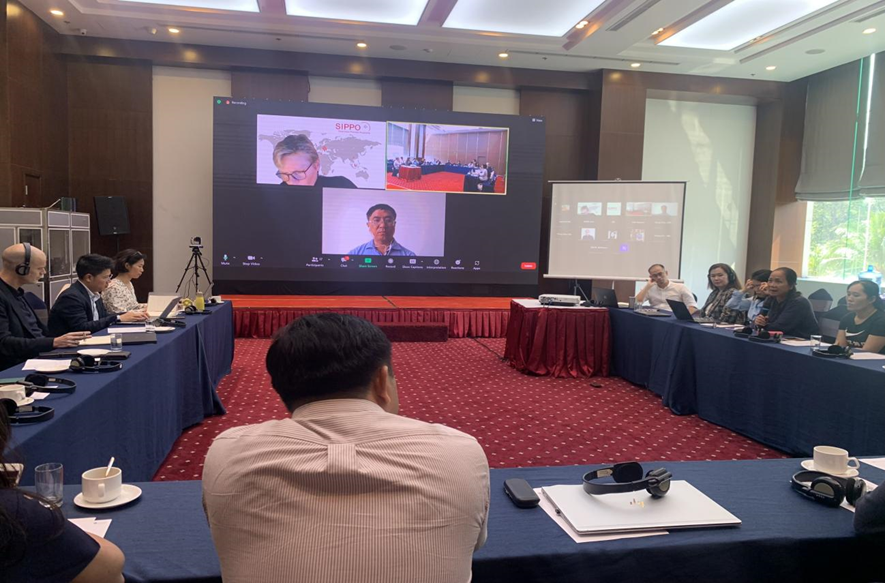 Invited by ILO as an expert in digital transformation with many years of experience, Bernd Kahnert, CEO and founder of GCC, shared his thoughts about the current difficulties in the market. He gave his suggestions as well as an initial orientation on how to get started on Smart Factory transformation strategies in these challenging times.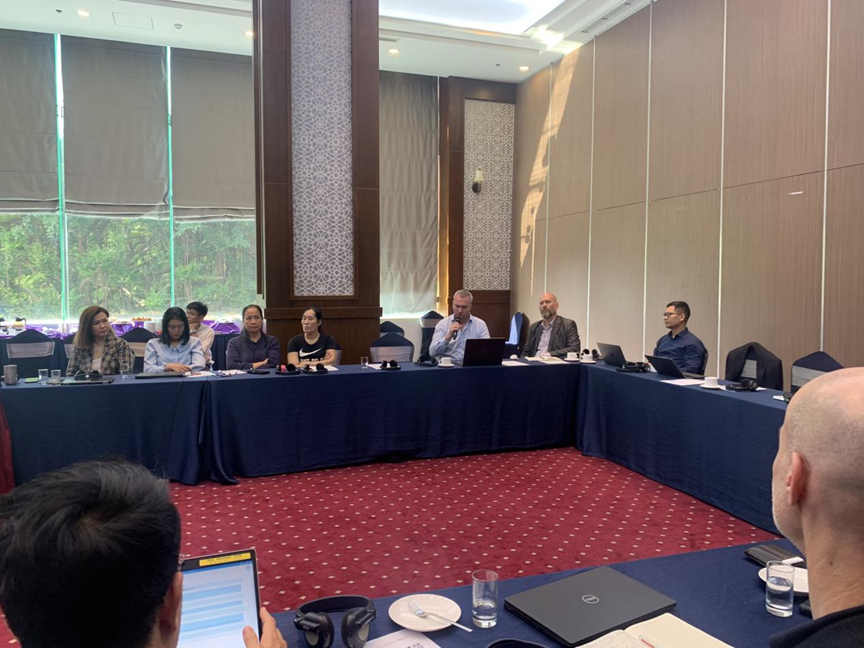 At the event, Mr. Bernd emphasized that digitalization is a gradual process that requires planning and investment of time, money and human resources over an extended period of time to provide maximal benefit.
Mr. Bernd said the digitalization process needs to be structured with short-, mid- and long-term goals, starting with solving the most urgent pain points, specific for any given company as each company is unique. Companies should start by identifying their most urgent pain-points, by performing an analysis of their factory and internal processes. GCC, together with its international partners, have built up extensive experience and knowledge in guiding and assisting companies to analyze and transform companies into smart factories. GCC commits to continue being a trustworthy partner in digital transformation for the Vietnamese furniture industry. GCC looks forward to further exchange knowledge and ideas with local and international industry and governmental organizations to further support the development of new strategies and concepts together with their industry partners and network of supporting universities.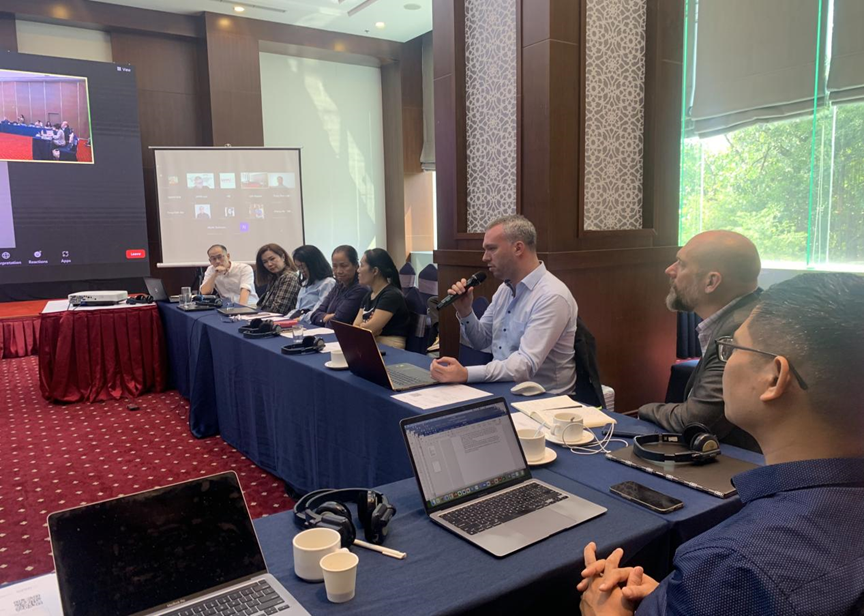 Mr Bernd said that in order to deal with the current economic crisis, one of the most important elements is to improve internal processes, define (digital) standard operating procedures, increase overall machine effectiveness and train HR. This will not only help companies to increase the internal efficiency and profitability but will also be a condition for competitiveness and survival in the future.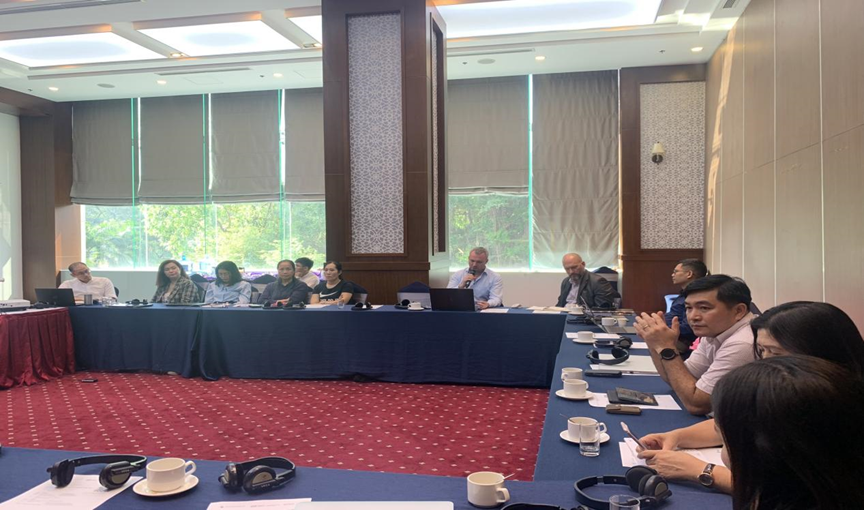 In addition, Mr. Bernd also stated that the human factor is indispensable. He said that human resources are a crucial element in the digitalization process since they are the ones who have to implement, operate and maintain the digital processes. GCC is closely working together with local and international universities like VGU or HoGent in providing and training future generations of business leaders and middle management to make them skilled experts in modern production techniques and princples. This way, GCC not only achieves its social responsibility goals, but it also helps industry partners better understand the needs of clients and provide support customers in the local language.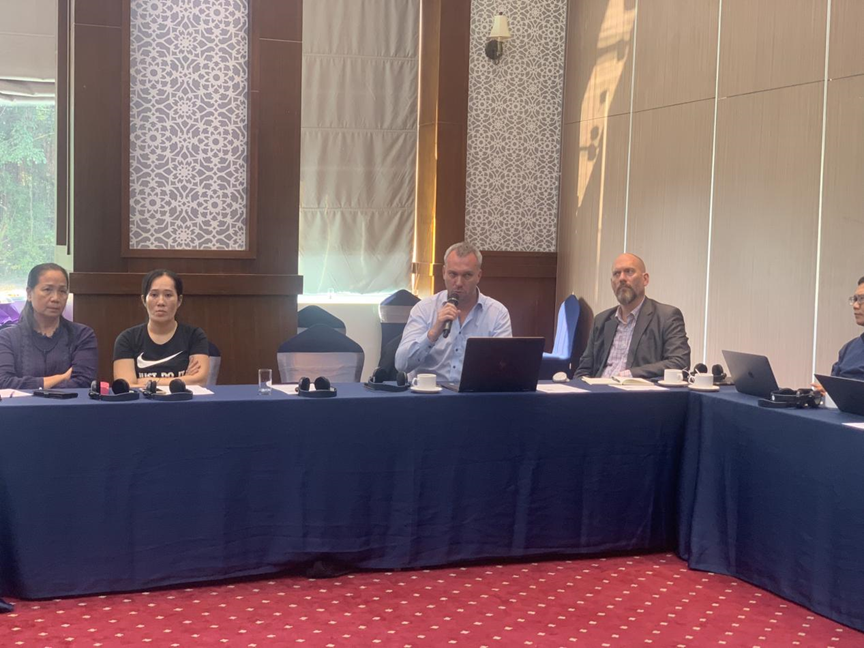 Mr. Bernd and GCC team hope that today´s roundtable will contribute to define tomorrow´s businesses solutions in a challenging time and to turn this challenge into and effective and smart opportunity. GCC is looking forward to future events and providing future support.