From October 18-21, the 19th international woodworking machinery industry exhibition (Vietnamwood) took place at SECC and gathered more than 11,650 visitors and exhibitors from over 32 countries with the goal of being the most effective networking platform for entrepreneurs in the woodworking industry and discovering new business opportunities.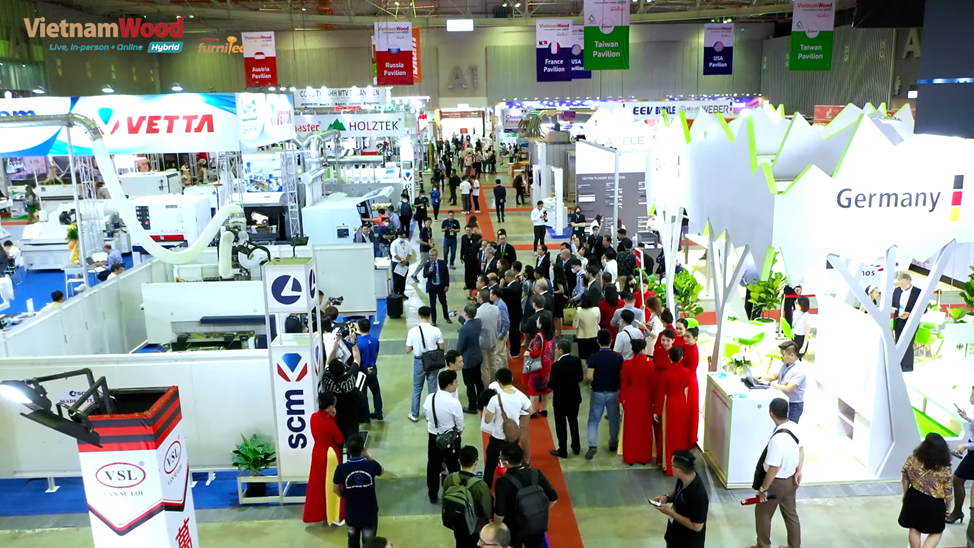 Presenting its own booth for the first time at the exhibition, GCC along with its international partners provided visitors with useful knowledge about digital transformation as welll as integrated smart solutions served as a roadmap to smart factory.
At the exhibition, GCC had the opportunity to present to wood businesses its solutions starting from detailed analysis services of factories and production processes followed by total new factory layout and analyzing and optimising existing factories consultancy. We believe our qualified advice is a powerful tool for investment decision making and for further development of companies.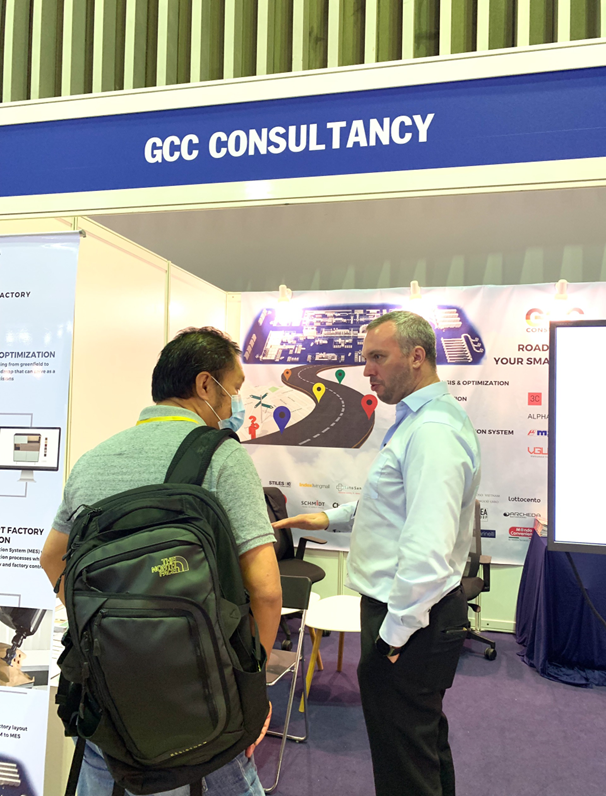 Following the factory optimization service, we also introduced the visitors the solution for the next step on the way to smart factory which is connecting sales to production even across borders in a single database while synchronizing automatically with 3CAD_ the single platform that can be used by the customer and producer at the same time.
Additionally, GCC also presented Manufacturing Execution System (MES) solution at its booth to show visitors the way to integrate the existing processes with new technology to optimize the production processes and ALPHACAM_ the powerful CAD/CAM software that can program simple 2D machining to complex 5-axis parts and connects to almost any CNC machine.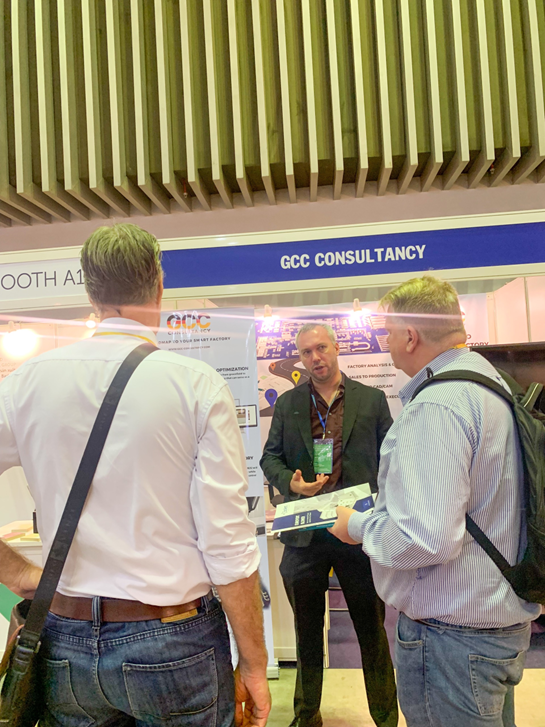 At the exhibition GCC also showed its focus on the goal which is not merely software sellers but the entire solution provider that is looking for stable partnership in local market, which means it does not consider the customers as the buyers but the long term partners. Therefore, besides providing smart solutions, GCC also emphasized that we also provide qualified human resources that is delegated to support the businesses in digital transformation because we think the human factor is indispensable on the way to Smart Factory. To achieve that goal, GCC takes advantage of local human resources by collaborating with major local and international universities in training the young people to make them skilled experts for digital transformation. As a result, GCC hope that the visitors can understand our value that we can provide German style quality with respect for and understanding of the local market well.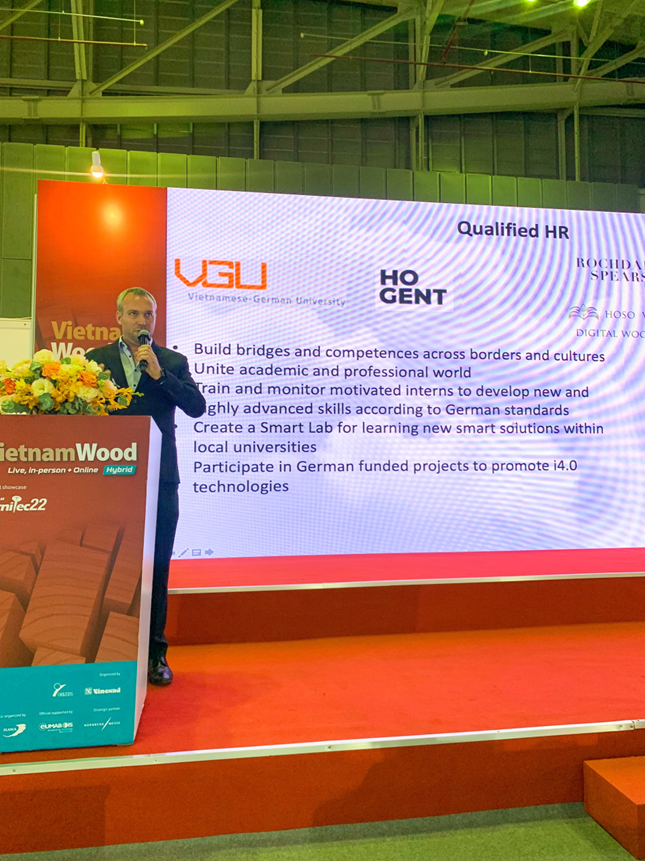 Moreover, to help businesses approach to primary information of Smart Factory, Mr. Bernd Kahnert_CEO and Founder of GCC made a speech at the Vietnamwood seminar on the first day of the exhibition as a representative of smart solution businesses.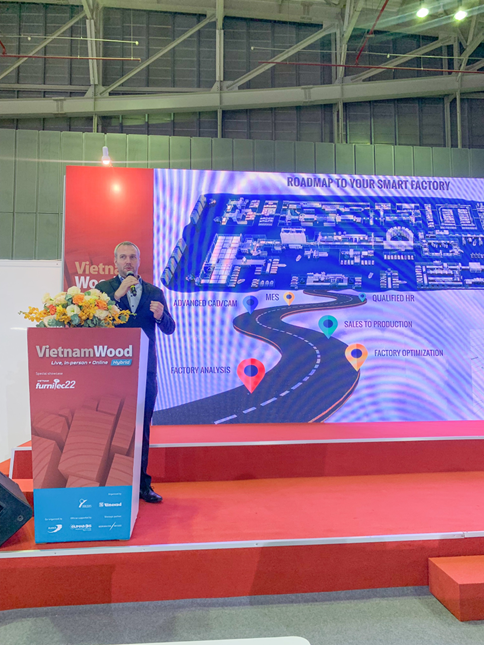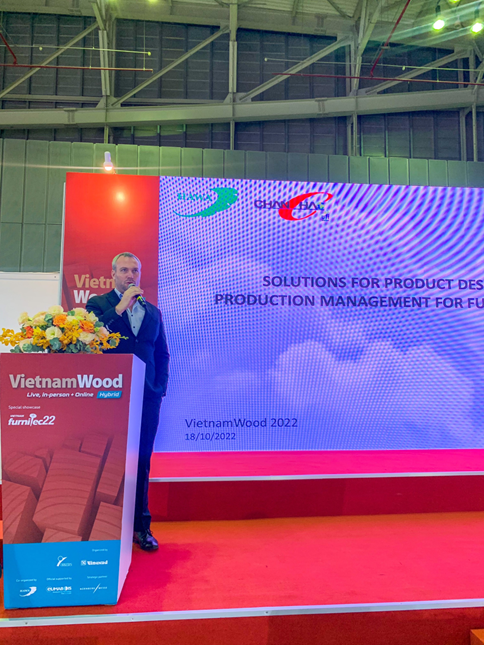 With his speech, Mr. Bernd was able to actively share many points featured in the wood industry as well as bringing initial ideas of Industry 4.0 and Smart Factory Strategies to provide in the Vietnamese furniture industry with a specific view of the roadmap to their smart factory in the context of global development.