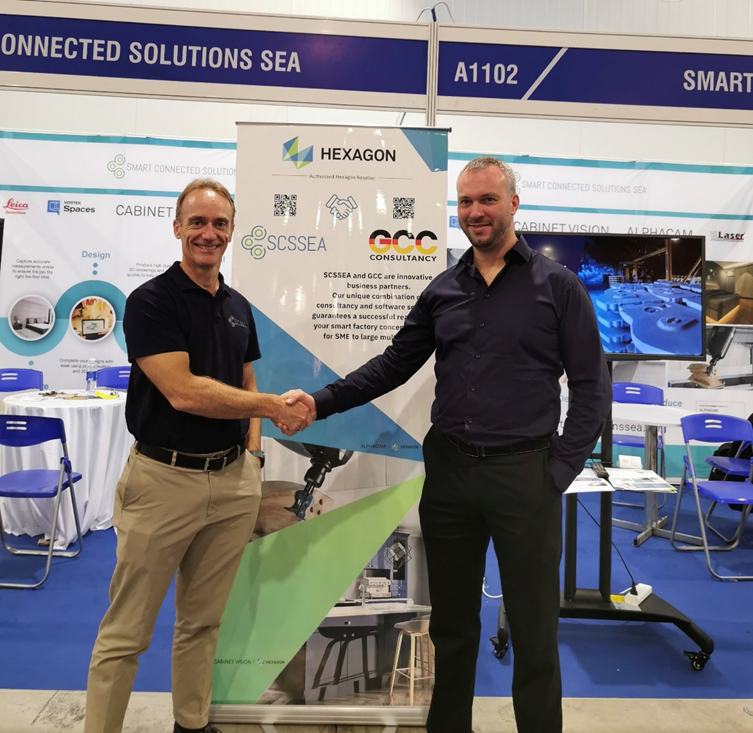 HCMC, 2023-08-08 – GCC Consultancy, a pioneering name in providing cutting-edge manufacturing solutions and consultancy for the wood industry, is thrilled to announce the expansion of its collaboration with SCSSEA, a renowned leader in Southeast Asia for the promotion of Smart Solutions for the wood industry in Southeast Asia, to further enhance the availability and reach of HEXAGON Manufacturing Intelligence products ALPHACAM and CABINET VISION in the Vietnamese market.
This strategic collaboration marks an exciting new phase in the partnership between GCC Consultancy and SCSSEA, aiming to empower Vietnamese manufacturing industries with state-of-the-art technologies that optimize productivity, precision, and innovation.
Bernd Kahnert, the visionary CEO & Founder of GCC Consultancy, expressed his enthusiasm, saying, "Our continued partnership with SCSSEA is a testament to our commitment to delivering excellence in the manufacturing sector. Vietnam's industrial landscape is rapidly evolving, and through this collaboration, we are dedicated to equipping local businesses with the tools they need to thrive in this dynamic and challenging environment."
Graham Rutter, International Business Director at SCSSEA, also shared his thoughts on this pivotal collaboration, stating, "The synergy between GCC Consultancy and SCSSEA lies in our shared vision for technological advancement. ALPHACAM and CABINET VISION from HEXAGON Manufacturing Intelligence are the epitome of innovation, and through this partnership, we're excited to bring these solutions to the forefront of Vietnam's manufacturing ecosystem."
HEXAGON Manufacturing Intelligence's ALPHACAM is a market-leading CAD/CAM software solution that streamlines the woodworking and stone working processes. CABINET VISION is a dynamic software solution tailored for the panel woodworking industry, providing comprehensive tools to design, engineer, and manufacture wood panel furniture with unparalleled precision and flexibility.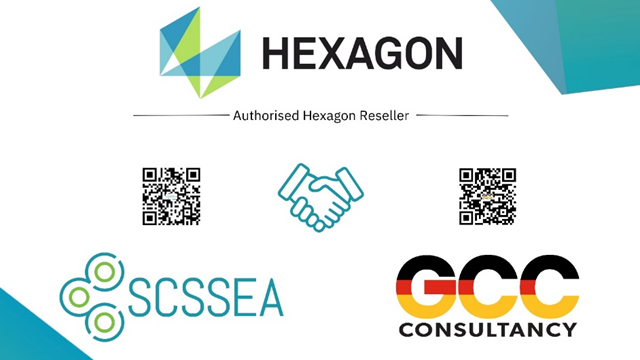 The expansion of collaboration between GCC Consultancy and SCSSEA is a natural result of many years of successful collaboration and sets to harness the strengths of both organizations in establishing a robust distribution network, offering exceptional customer support, and facilitating access to training and resources for Vietnamese manufacturers seeking to elevate their production capabilities.
As the industrial landscape of Vietnam continues to develop further despite the challenging times, this partnership reinforces the commitment of both GCC Consultancy and SCSSEA to drive technological progress and contribute to the growth of the manufacturing sector in the region.
GCC Consultancy is a leading provider of manufacturing solutions and consultancy, while SCSSEA specializes in international business development of CABINET VISION and ALPHACAM, belonging to the HEXAGON Manufacturing Intelligence solutions of the mother company HEXAGON.