GCC provides local support in the Asian market for implementing complex industry 4.0 based solutions while training your staff in their own language to become experts.
GCC was founded in December 2018 by M. Eng. Bernd Kahnert as a reply to an increasing demand for local support in the Asian market for implementing complex industry 4.0 based solutions.
We have over a decade of experience in various parts of digitization processes like POS, CAD/CAM, MES.
As a socially aware enterprise GCC is working closely together with local and international universities
(Hung Vuong Tech and Ho Gent).
GCC offers internship programs to help build bridges between universities and the industry on a grass roots level. 
In this way we want to contribute to form the future generation of industry leaders in a real-world environment.
GCC also cooperates with NGO's like Planète Enfants et Développement to give back to the local community.
Your industry 4.0 starts here!
Get your free quotation today.
We are your one-stop partner for flexible turnkey solution! GCC sees it as its mission to constantly improve and train our staff. For more information about our dedicated specialists, have a look at our team profiles below.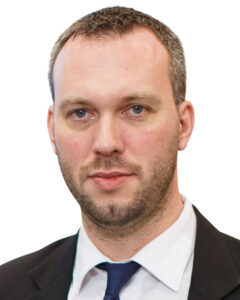 Graduated as a Master of Engineering in wood Technology at Rosenheim University of Applied Sciences, Germany's leading university for wood technology. I obtained my Bachelor in wood Technology at Hogeschool Gent, Belgium and did a post graduate pedagogic course for teaching.
Additionally, I have over 2 decades of relevant work experience, ranging from working as a trained carpenter and cabinet maker to being a wood technology teacher in the province of Antwerp (Belgium) for 6 years. As an international project manager for leading technology companies like imos and HOMAG I then worked as area sales manager for HOMAG eSolution where I was responsible for EMEA, USA and Australia/New Zealand.
Working as a consultant, I was fortunate to implement digitalization processes in many different countries like New Zealand, South Africa, Iceland, the Netherlands, France, Russia,…
These experiences gave me a wealth of experience that helped me better understand local accents and cultures and how to implement complex processes in a local context.
Helped by advanced language skills (I speak 6 languages on a conversational level) I was able to create an international network of partners and customers with whom I have kept in contact to this day.
I would be looking forward to adding you/your company to this network.
Please feel free to ask me any further questions ([email protected])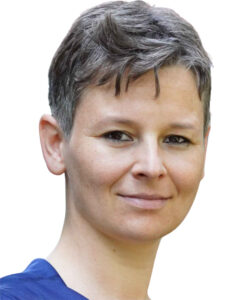 Attended TU Dresden where she studied business ethics after obtaining her bachelor degree as English-German teacher at the Karkonoskie Institute in Jelenia Gora (PL). Natalia has been working since in high-level environments like Volvo Trucks in Oostakker, Gent (Belgium) where she was responsible for coordinating logistics for the spare parts division for various countries like Belgium, France, Sweden, Poland. This environment has taught her how to work efficiently under great pressure.
Today Natalia is taking care of all administrative tasks within GCC consultancy while taking care of HR as well.
Natalia has international experience and speaks 4 languages on a conversational level.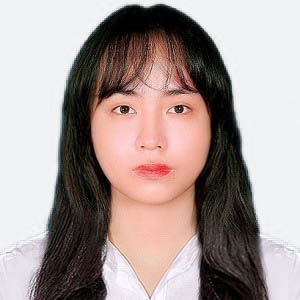 Phan Thi Y Nhi is a skilled professional in the field of International Business and Marketing. She's a graduate of UEH, a prestigious economics university in southern Vietnam, and is currently pursuing her master's degree in the same field, set to be completed by next July. Her proficiency in English, especially her excellent speaking skills is notable, adding to her prowess in the field.
Nhi's expertise lies in marketing, sales, crafting effective social media strategies. She excels in utilizing marketing technology, devising administration plans, and creating engaing marketing materials. In her current role, she adeptly manages white papers, develops marketing strategies, and coordinates social media campaigns for both her company and partners. Her skillset also extends to proficiently handling sales and coordination tasks.
With a creative mindset, Nhi enjoys coming up with fresh marketing ideas and skillfully managing campaigns. With her experience spanning various sectors, including law, hospitality, and consultancy, she has notably developed comprehensive social media plans, crafted advisory videos, and produced captivating marketing materials.
Nhi's academic journey has earned her recognition through distinguished marketing prizes, underscoring her unwavering dedication. She has also taken the initiative to lead academic marketing projects, further demonstrating her commitment to the field.
Looking ahead, she continually explores innovative tools and finds inspiration to infuse her work with fresh perspectives. With a proven track record of delivering good results and an inherent passion for creativity, Nhi is eager to embrace the promising opportunities that lie ahead.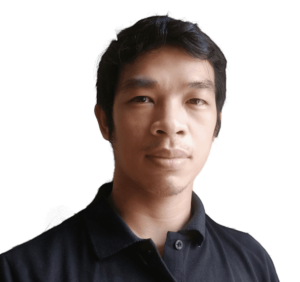 Has enjoyed 6 years in the wood industry and consecutively worked as a software Consultant.
Here are some of the tasks he performs as a consultant:
- Training our customers to use software that we provide such as: 3CAD, WoodCADCAM, Imos, Cutrite, WoodWOP,...
- Leading the support team on technical issues and compliance matters.
- Analysis and construction of CAD/CAM database based on custom requests. 
- Connect CAD software to the machine park (CAM) in the factory to bring efficiency and smart solutions to the customer 
- Design furniture using Imos/WoodCADCAM, AutoCAD or Sketchup.
- Programmation in Configuration3D, SQL report builder, SQL server, HTML, CSS, Javascript, JQuery. 
- Translation from English to Vietnamese for technical specialised documents like interfaces and manuals for customers as well as marketing material.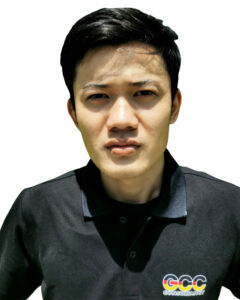 Phung graduated as a Mechanical engineer from the Hung Vuong University of HCMC and started his career with an internship at GCC through the cooperation with PEED, after which he became a full time employee at GCC.
Phung has 2 years of experience in the metal and wood industry with a focus on consulting and training customers to use CAD-CAM software like woodCADCAM, CutRite and AlphaCAM. Phung has a great affinity of connecting the CAD software to the machines (CAM) given his background as a mechanical engineer and is currently following a post-graduate training for CNC operational specialist to further help our customers.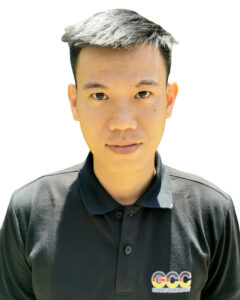 After spending 4 years in the Vietnamese navy, I have worked 3 years as a VinaSun taxi driver when I was hired by Bernd as a combination of driver and junior consultant.
I am proof that with a high motivation and professional training anyone can become an expert. 
My experiences are:
- WoodCADCAM software: support team to build up a database for customers in AutoCAD system, make sample products and quality control in factory. 
- Configurator3D: support team to build up database, prepare media file.
- Translate from English to Vietnamese software interface, manuals for customers.
Use the form below to contact us or request a complimentary consultation session.